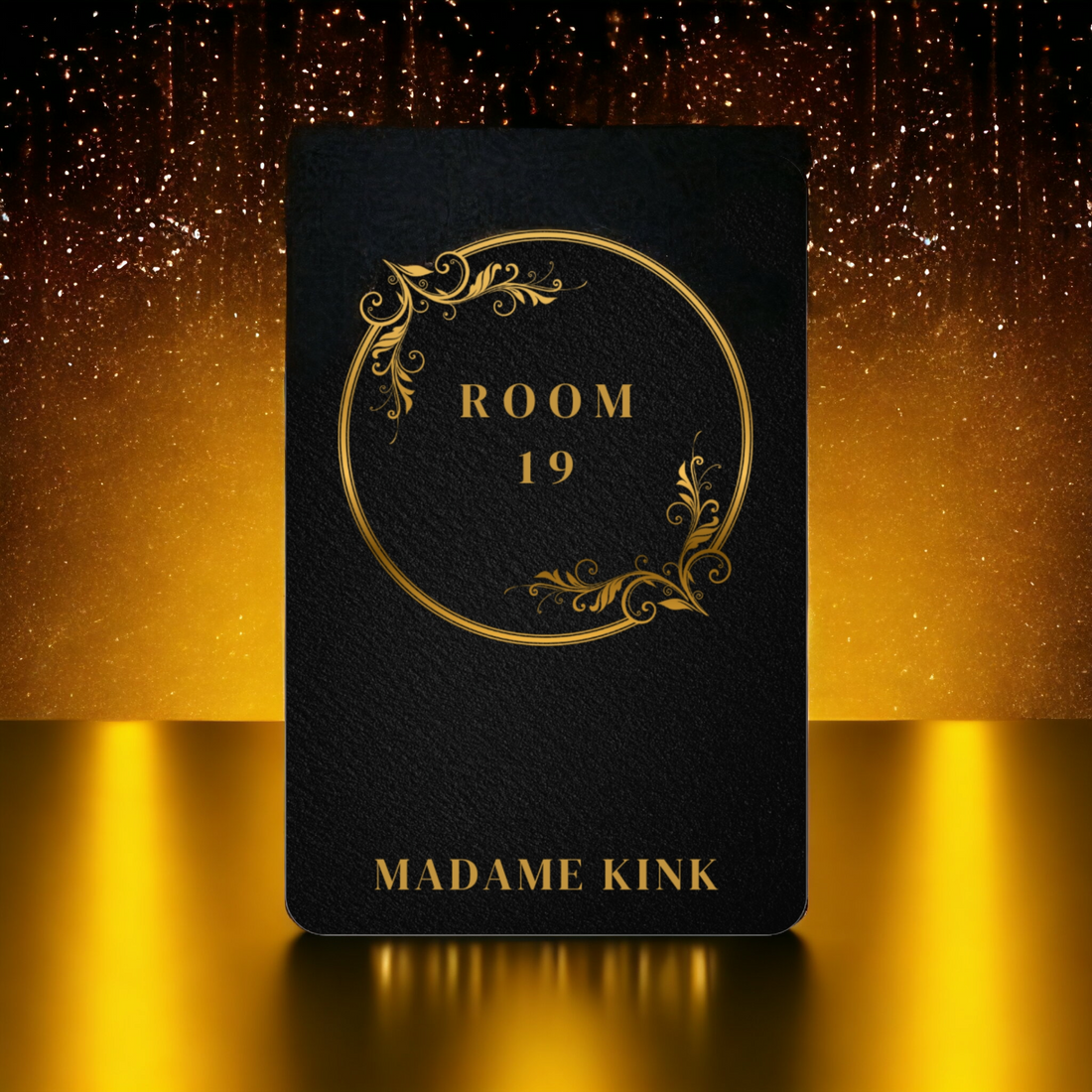 Sara Cate - Madame Room 19 Key
OFFICIALLY LICENSED SARA CATE MERCH
Yes, Madame.
Black Room 19 Key in honour of Madame's release. Each card comes with an invitation.
**This Item will ship Early November - any item purchased with it will ship at the same time**
All T-Shirts/Hoodies have had the design applied with a Heat Transfer Vinyl and it is recommended for washing to be done on a cool/warm temperature and not to be dry cleaned or put in the dryer.