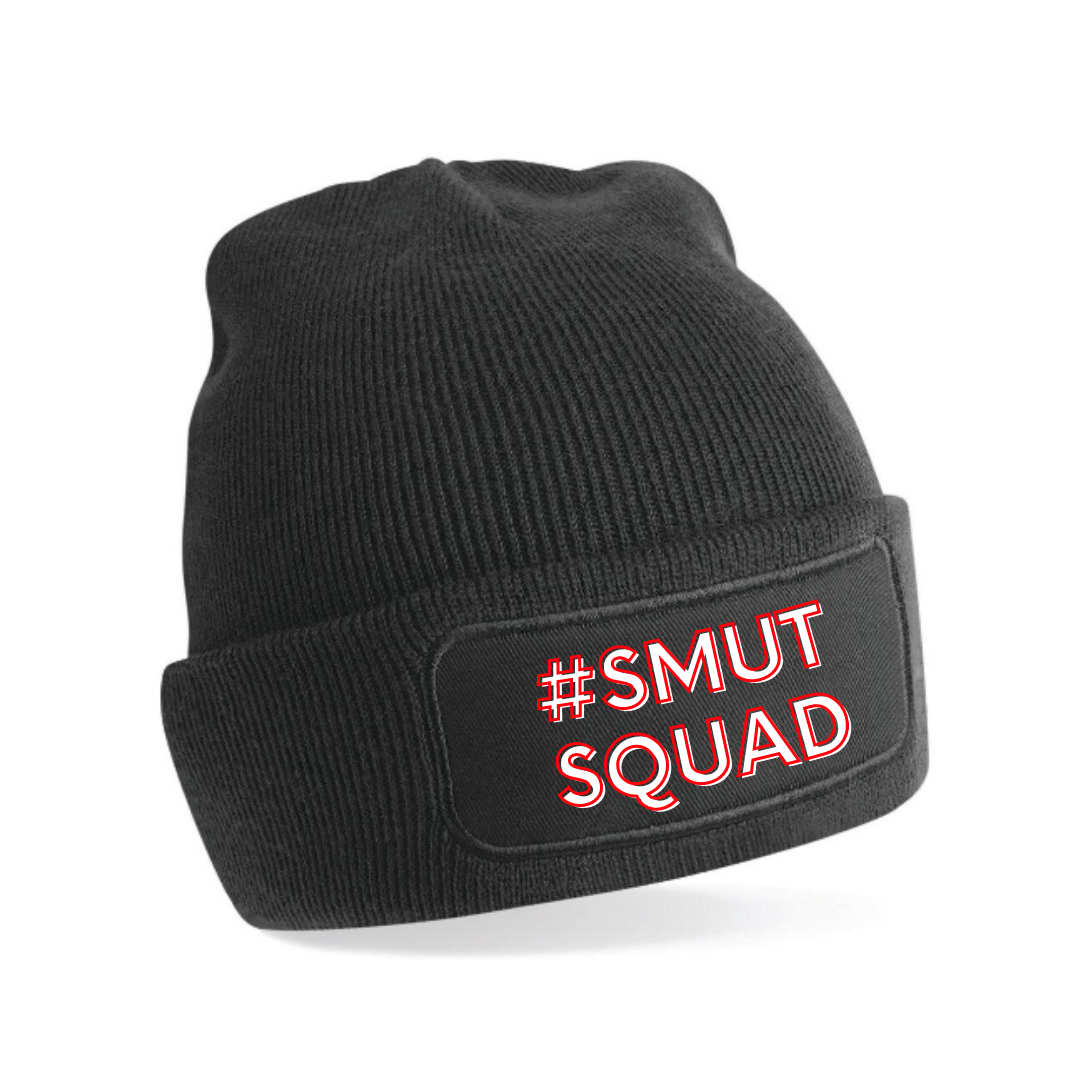 A nice subtle tip of the hat to our #SmutSquad

For the women who embrace the dark side.  Our squad who makes recommendations to us with all the smutty goodness, we thank you. 
Stretchy Black Beanie
All T-Shirts/Hoodies have had the design applied with a Heat Transfer Vinyl and it is recommended for washing to be done on a cool/warm temperature and not to be dry cleaned or put in the dryer.