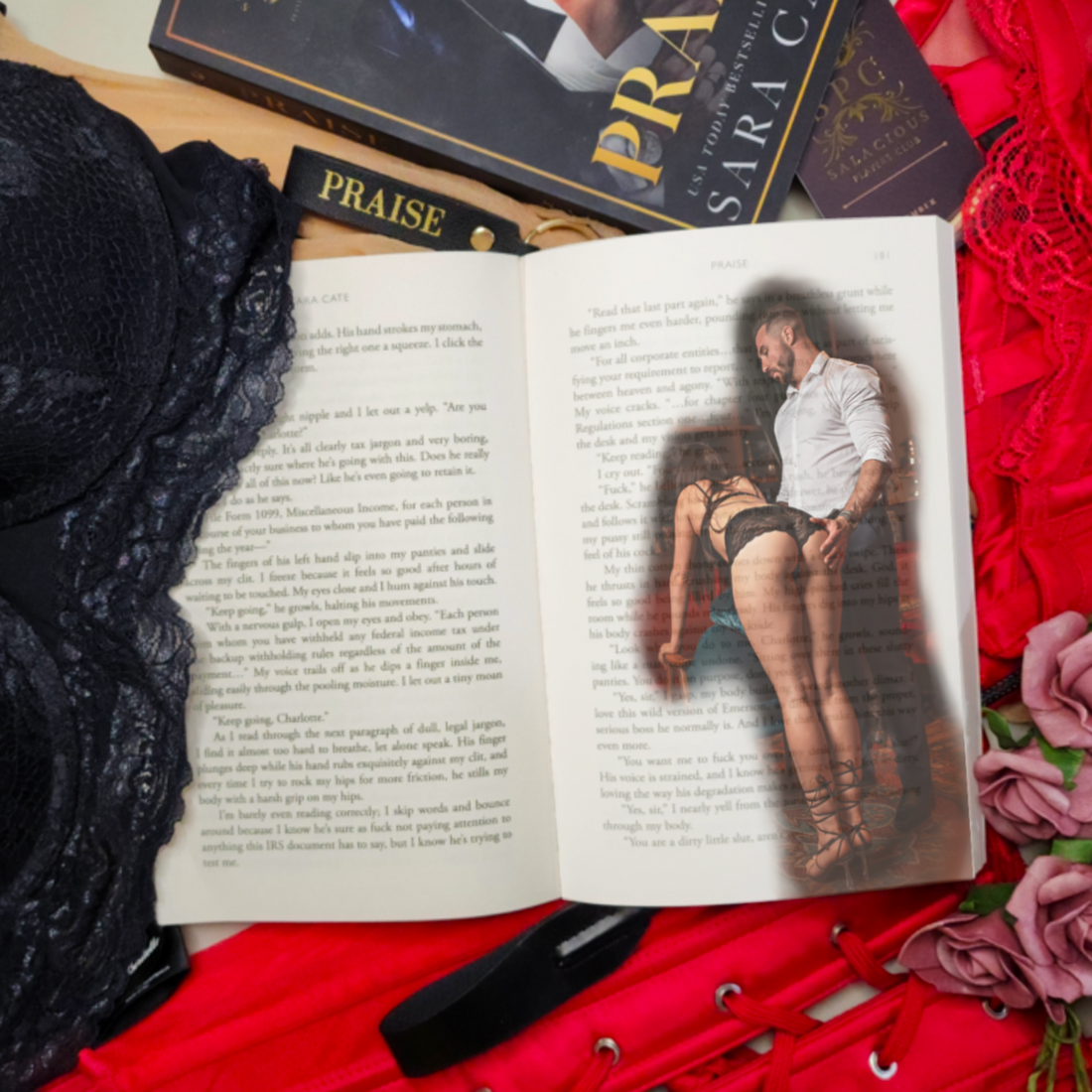 Sara Cate Praise Page Overlays
Officially Licensed Sara Cate Merchandise
**This Item will be shipped Early November - any item purchased with this item will ship at the same time**
These transparent page overlays include six scenes from the book Praise with 7 Pages Total.  Each Overlay will come with a reference card for Page Numbers relevant to the Overlay. 
Sourcebooks ISBN 978-1-7282-8213-8  (Larger)
Model Cover ISBN 9781956830149  (Smaller)
Available in the sizes to suit the above ISBNs.

All scenes are from photographs with models. 
All T-Shirts/Hoodies have had the design applied with a Heat Transfer Vinyl and it is recommended for washing to be done on a cool/warm temperature and not to be dry cleaned or put in the dryer.