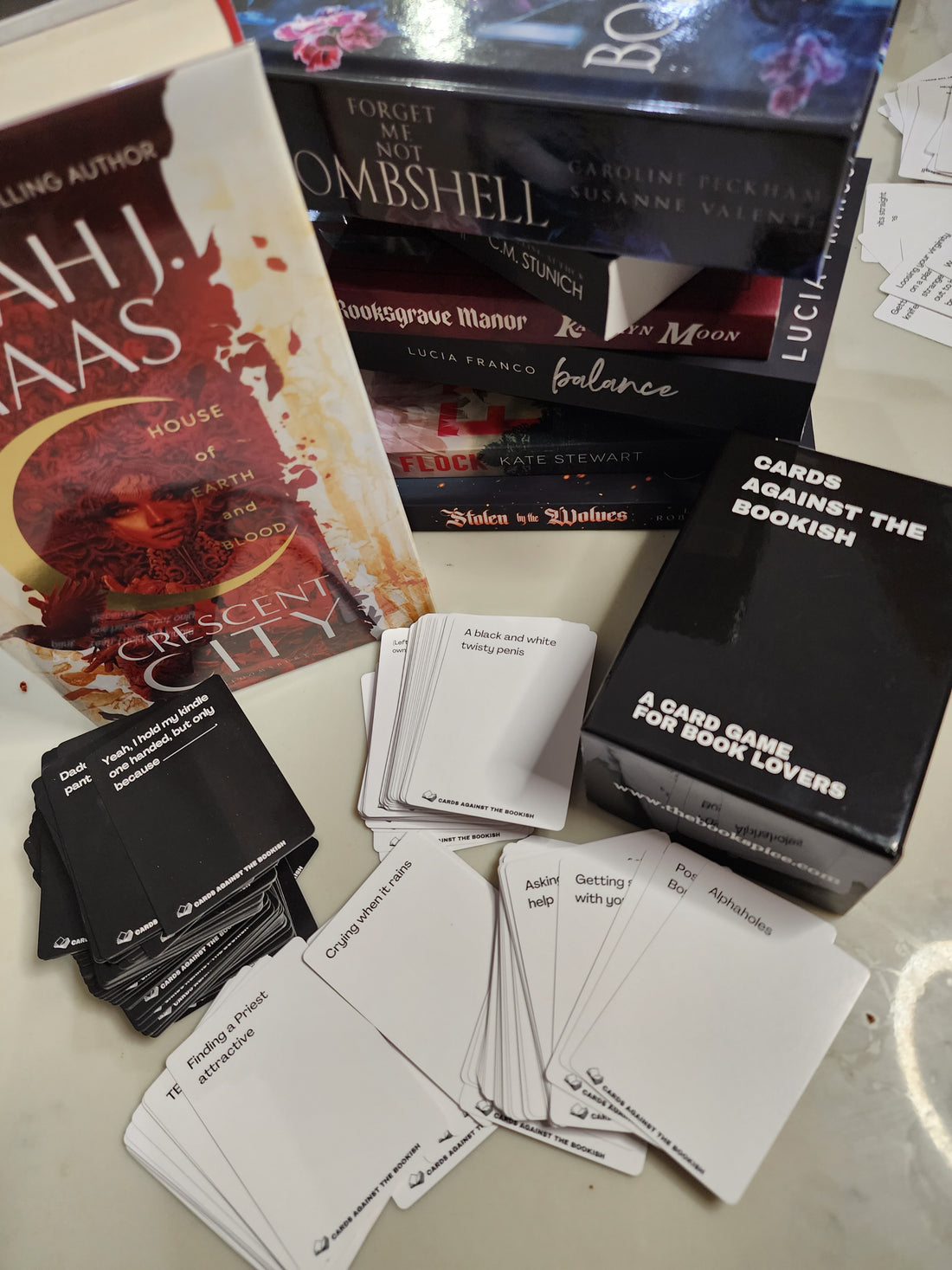 Cards Against The Bookish
For the (smutty) bookish community, finally a depraved game that works to our finer tastes!
With Black Cards asking what would make the book complete, and White Cards which include "A Blood Bath Orgy" or "Hunt Athalars Foot Fetish" no answer can ever be truly wrong.
Please note these cards do have swear words contained on them, do not buy them for your children as a fun family game night addition.
There are some spare cards so you can create your own answers, please share them by tagging us on Instagram, your card could make it into an expansion pack which will include your @handle. 
All T-Shirts/Hoodies have had the design applied with a Heat Transfer Vinyl and it is recommended for washing to be done on a cool/warm temperature and not to be dry cleaned or put in the dryer.